Spring is a lovely time in Cornwall and with the mild climate comes earlier than in other parts of the country. Often the first sign is the arrival of the cheerful primroses and carpets of bluebells.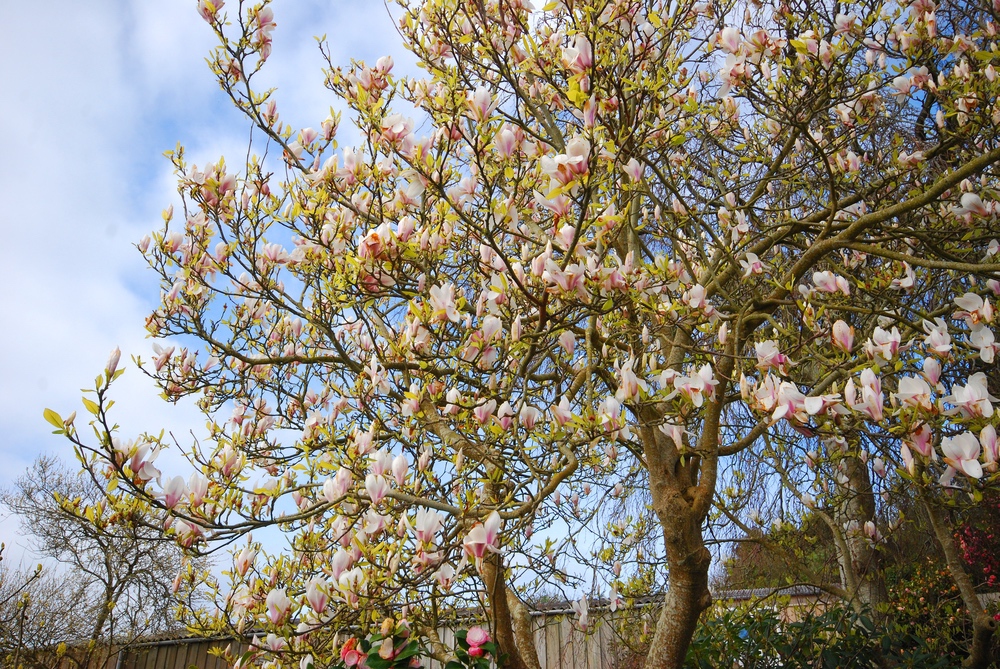 Above the wild flowers our pale pink and white magnolia blooms add an exotic beauty while hundreds of camellias flowering provide blasts of colour.
In the back herbaceous borders the Apricot Emperor tulips and azaleas lead the way to the outside bar, the perfect place for morning coffee. The roof provides cover from Spring showers and the pizza oven can be used as a wood burner to provide extra heat while you enjoy evening drinks.
The rosemary will be flowering around the kitchen terrace where it can be warm enough to enjoy lunch al fresco with family and friends while enjoying views of Mevagissey harbour below fresh blue sky or dramatic cloud formations.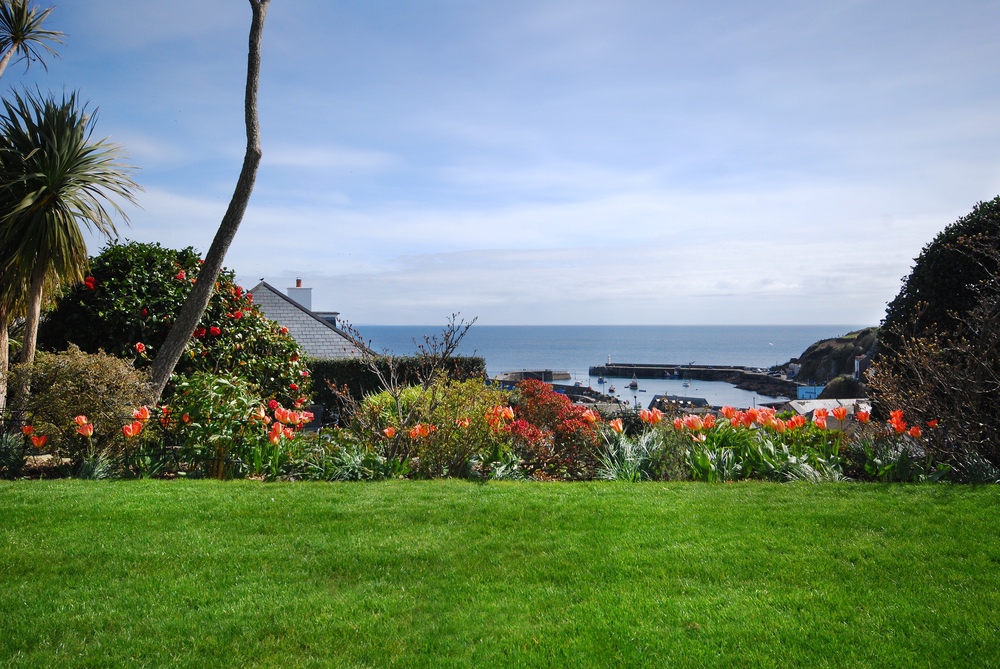 On the front lawn the grass will be growing and the first mow brings a tingle of anticipation of long summer days and games of croquet.
In the orchard the jasmine comes alive while the apple tree blossom is a sign of a bountiful harvest later in the year.
Wherever you choose to wander there will be signs of new life and colour from the beds of purple osteospermums to the snake's head fritillary. Walking through a Cornish Spring garden is the perfect antidote to a long dark winter.