A Wonderful Weekend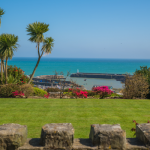 Oh my, what a wonderful weekend we have spent, so many parts of the family all here to celebrate a 70th birthday. The house is stunning, so conducive for every age group. We have all had a BALL!! and so sorry it has to end. The village is delightful with lots of lovely shops to explore. Walking on the coastal park in the wild winds was exhilarating, wonderful stormy seas breaking over the sea walls, so exciting. Thank you to all the people who look after this heavenly retreat, keeping it so beautifully. Thank you to the owners for sharing it.
John and Jenny Gillespie, extended family and friends
A Fantastic Week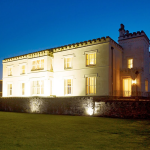 Thank you for the most fantastic week. The house is amazing and has everything and more. We've had some great days and evenings and perfect to be able to walk into town. Mevagissey is a lovely place with beautiful surroundings.
The Kirks, Bartletts and Heaths.
A Wonderful House
We were lucky enough to be able to celebrate my husband's 70th birthday in this wonderful house in its amazing surroundings. Everything is beyond expectations.
Lynne and Graham Overton and family
A Splendid Holiday
After a warm welcome from Amanda Craze, we really enjoyed the perfectly equipped house over a period of two weeks. We spent a splendid holiday period with trips in the area, be it a walk on the South West Coast Path or a trip into England's past to Pendennis Castle.
The Musiol Family
A Fabulous House
A fabulous house which has everything you could ever need. The heated pool was an added bonus! All in all an amazing place to celebrate a special occasion with a large family.
The Myers Family 
Polpier is Truly Magical and a Special Place
What an amazing place to stay. Had a fantastic weekend with nine very special friends. Polpier is truly magical and a special place. Hope to return many more times.
Carr Birthday Party
Best 21st Birthday I Could Have Asked For
Best 21st birthday I could have asked for – exceeded all expectations and would definitely recommend! Already thinking about when to come back.
Mr W. Slowen
Outstanding, Super and Very, Very Fabulous.
Outstanding, super and very, very fabulous. We've splashed about in the sun, danced every night and loved every second.
Gemma Cairney – Radio 1 DJ