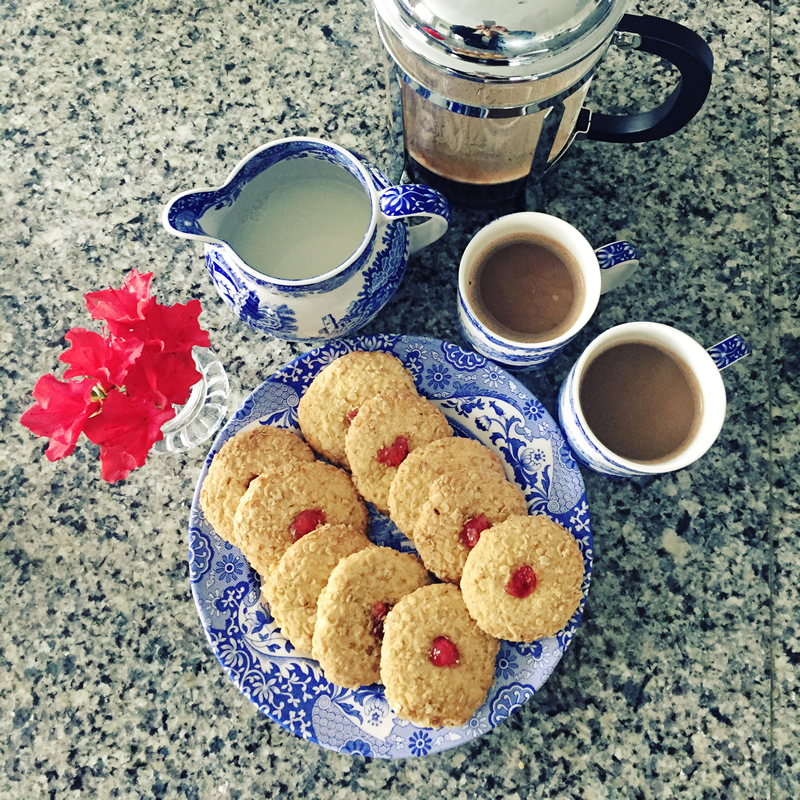 We love a home made biscuit, whether with morning coffee or afternoon tea. Made with rich Cornish butter and free range egg, they are definitely worth the extra effort and we like to think the rolled oats in this recipe add a healthy element. These simple but delicious ones are also perfect with an early morning cuppa in bed or late night hot chocolate. Highly recommended to leave in Kilner jars in guests' bedrooms in case they get the munchies. A bit of old fashioned hospitality which is still appreciated today.
This is also such a flexible biscuit when it comes to decoration. Some ideas for changes are substituting an almond, sugared violet or chocolate button for the cherry, but you can always try your own ideas to go with a themed coffee morning or tea party.
Melting Moments
Oven temp 180 c
Makes 18-20
40g Butter
65g Lard
75g castor sugar
half an egg
half tea spoon vanilla essence
150g S.R flour
rolled oat for coating
5 place cherries, quartered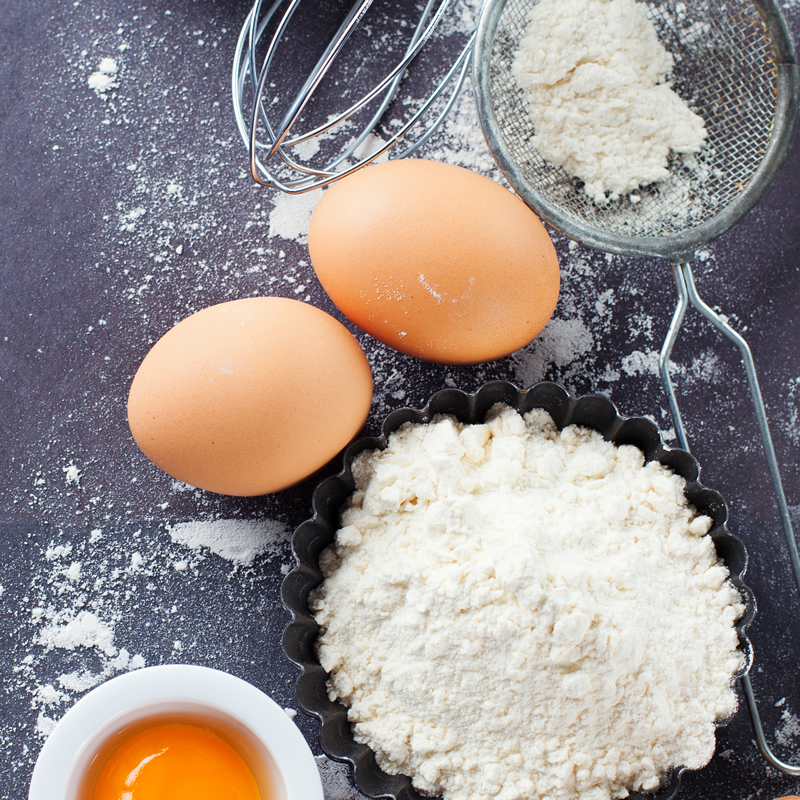 1. Pre heat oven. Grease 2 baking trays.
2.Cream butter, lard and sugar, slowly beat in egg and vanilla essence.
3. Stir in flour, then roll into 18-20 walnut size balls in your hands.
4. Spread the oats onto greaseproof paper and toss the balls in them until evenly coated.
5. Place the balls, slightly apart, on baking trays, place a piece of cherry on each. Bake for 15-20 mins until lightly browned. When cooked cool on trays for a few minutes then transfer to wire rack.
Be very careful not to leave the kitchen until they are safely stored in an airtight container – otherwise you might find they have mysteriously disappeared.